We change the world greatest water into beer
Crafted in iceland
Brugghús Steðja is a family owned company in Iceland that started in 2012. Our brew master made our first two beers in the same year, Our lager and the Icelandic northern lights beer. Since then we have been releasing a lot of new type of beers. We want our beer to have its own character so no two types of beers should be similar. For our seasonal beers we want to grab the spirit of each season, so people can gather around too celebrate and say SKÁL!
Steðji beer is not just a beer, its an alchemy of pure genius. Our brewer is a German professional, Philipp Ewers, who is a magician for a brewer.
We are in the possession of our own fountain of pure spring water. The water has been tested and proven to be among the purest and cleanest sources of water found in the world. We use our natural spring water as it comes from nature without adding any chemicals in our brewing procedure and therefore guarantee that all of our beers have that refreshing pure taste.
Steðji lager beer is a german "helles" brewed using traditional German method, based on the famous German Reinheitsgeboten. It has NO added sugar, fresh clear unpolluted Icelandic water. Its been called the beer with the German soul and the Icelandic heart. It has alc. 4.7% and on our labels we gave it the "Thors hammer" as a signal

.
Our best seller. A German "dunkel". Its a medium dark lager beer, brewed with liquorice and was our original Christmas beer. Its been awarded time and time again by beer connoisseurs and critics alike.Its the perfect beer for the long cold nights in Iceland filled with the magic of the Northern Lights and the wonders of the starlit nights. It´s Alc. 5,3%
Drink it up and who knows! maybe you´ll see the Icelandic Northern lights?
Steðji Dark beer is a german "Altbier" brewed after the German Reinheitsgeboten method. Its a lightly dark, perfectly malted, smooth drinking, well balanced beer with the added freshness and purity of the Icelandic water. Alc. 5.1% Brewed by a master Alt bier brewer with more than 20 years experience brewing Alt bier in Germany.
Our Summer beer for 2019 is a session IPA 4.3% its unfiltered fresh citrus ale. Easy drinking IPA with a great smell of citrus and just without an effort it flows down, leaving a great summer taste in your mouth.
Belgur is our Belgium tripel specially brewed for the 30 year anniversary of the beer here in Iceland. The beer was brewed last summer and has had the proper method for perfecting the taste. The style is our vision on Belgium tripel it's powerful and dangerous beer 9.2% our brew master masked the alcohol very well as the beer is a very smooth drinker.
Our Easter beer for 2019 is a milk stout, Brewed with coffee roasted barley and lactose from cow milk. This gives the beer a nice smooth latte flavor to the beer. Its 4,8% and unfiltered. Our "Latté" beer.
Our Strawberry beer is a light lager 4.2% brewed with a lot of Icelandic strawberry's that we get from our neighbours in Sólbyrgi , Which gives the beer a great refreshing strawberry taste. Sugar free. Very unique beer and very easy drinking.
Our Radler light beer is a traditional Radler beer 2,2%, or a lager shandy. It's a perfect marriage of sweet lemonade and a smooth lager beer. There is no white sugar in it which makes it very special. instead we use natural sugar (erytrtiol) and stevia resulting in a sweet summer lemonade.
Our Oktoberfest beer 5.4% is brewed from an 200 year old recipe of a traditional "Märchen" beer. Märchen is the old traditional Oktoberfest beer in Munchen. Our brew master upgraded the recipe for our equipment and with our pure water this beer if perfect for the season.
Almáttugur or Almighty is one our Christmas beers. This beer is 6.0% and is a "porter". Very malty and we also use a lot of liqurice in it as well which gives the beer a rich flavor. This one is a desert by itself.
Blessaður or Blessed is one of our Christmas beers. This beer 5,6% is a red ale brewed with the root of ginger. The ginger shines through the beer and gives it a nice bitterness in the aftertaste.
Hvalur 2 is our whale beer and is one of the most controversial beer in the world. This ale 5.2% is specially brewed for Þorri which is a season here in Iceland. The beer is brewed using pure Icelandic water, barley, berry hops and the main ingredient sheep-shit smoked whale testicle. For more information please watch the video below.
This one we call "sour Whale" but it is brewed with whale testicle that has been cured with Kambucha. So in addition of power from the whale testicle, wellness of the Icelandic water, it also is good for your digestive. The beer style is close to a lambic but it isn´t, so we call it "Icelandic lambic". It has a nice sour taste from the kambucha and a good filling. The process is long and complicated to make the beer as good as it is. So we guarantee this beer you have never tasted before. Alc. 5,2%

Location

On the west coast of Iceland surrounded by low rising mountains, flowing rivers and hot springs lies the farm Steðji, which translates as Anvil, named after the rock formation next to Steðji Brewery and family house. A place of folklore and magic that today is the home of one of the most innovative, exciting and exuberant family brewery in the world.
Direction: From Reykjavik, head north on route 1 towards Borgarnes for about 70km. Before crossing the bridge to Borgarnes, turn right onto route 50 towards Reykholt. Follow route 50 for about 20kms until you pass a sign for 515, then keep an eye open for a big beer bottle on the right, marking the entrance to the Stedji Brewery. The Brewery is just up the short driveway towards the farm house. 64°36'48.9"N 21°29'25.1"W
So if you´re are on your way road no 1 or to Snæfellsnes, we are very close by.
Address
Brugghus Stedja
311 Borgarbyggd
Iceland
Opening Hours
Mon-Sat 13:00-17:00
Sun Closed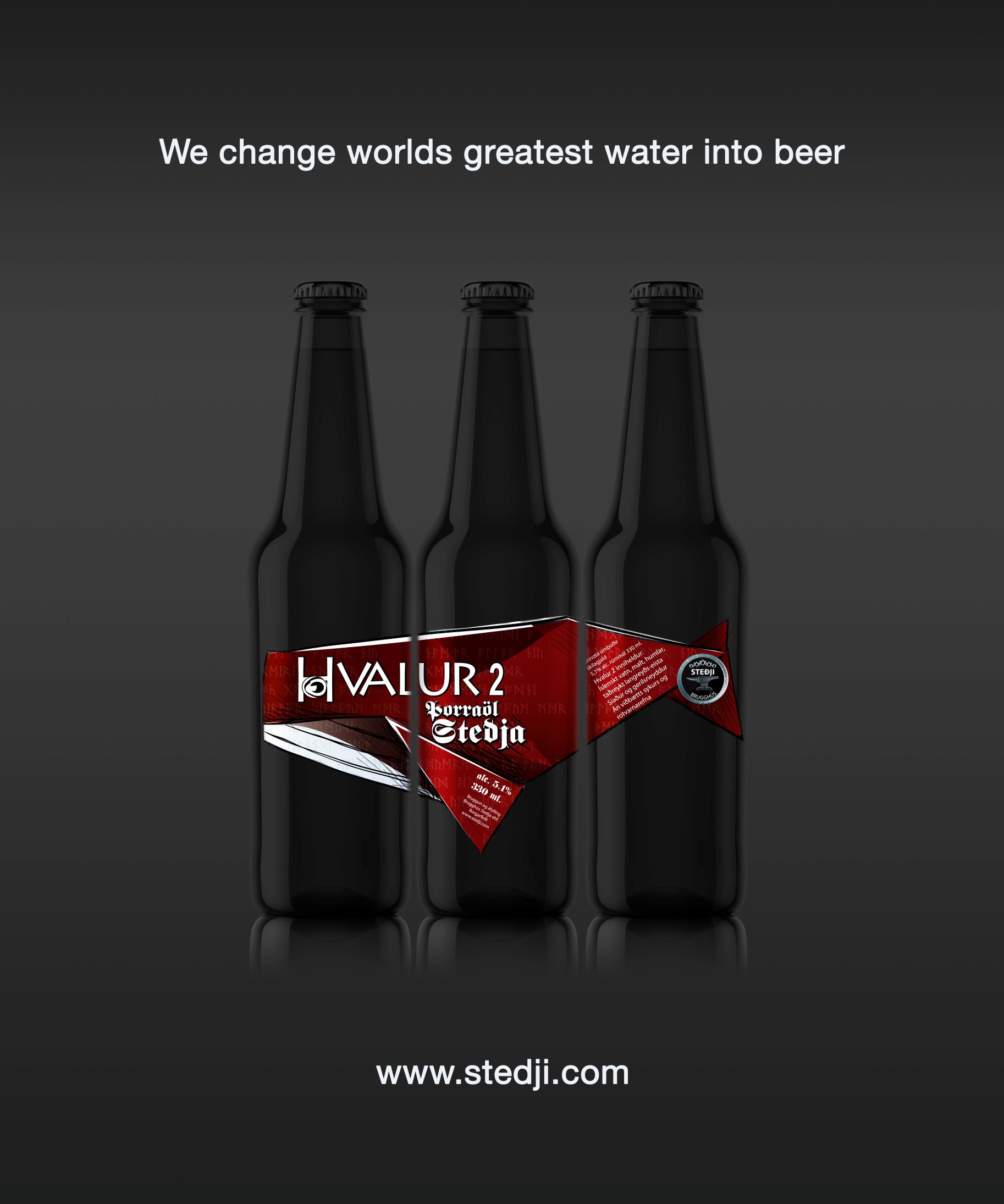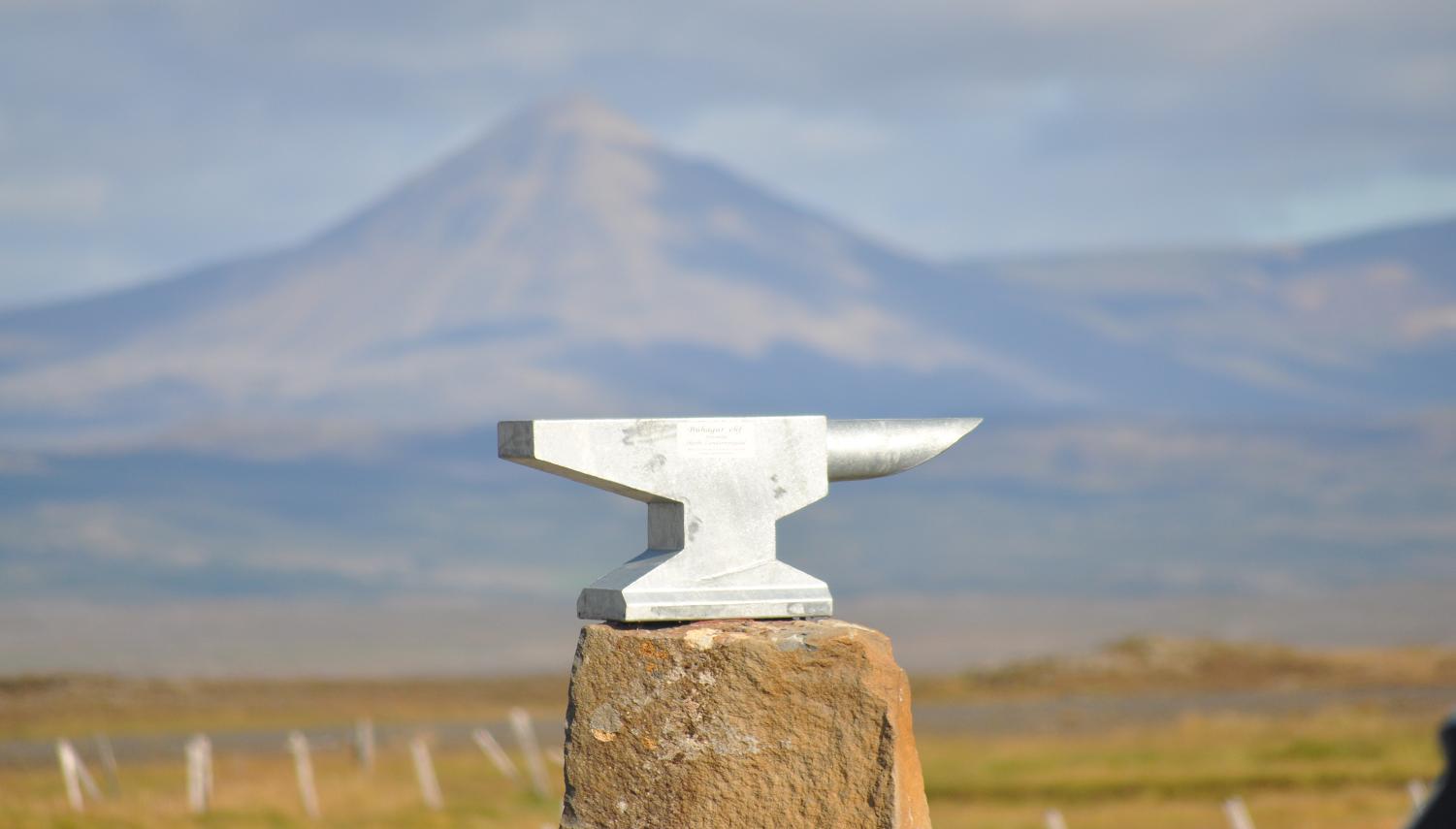 Welcome to our tasting room!
In our tasting room we offer you to taste our latest beers. Feel free to drop in from Mondays to Saturdays from 13:00-17:00. We also sell souvenirs from our brewery. The tasting room is attached to the brewery. For bigger groups please contact us via email stedji@stedji.com or phone +354 8965001.
Stay in a bungalow next to a brewery and drink beer

We just opened our accommidation here at Steðji´s farm. Our new beer barrels are fully insulated and equipped.
For more information click below.